Keep your eyes on the [slightly delayed] prize! Pieces to ensure a perfect performance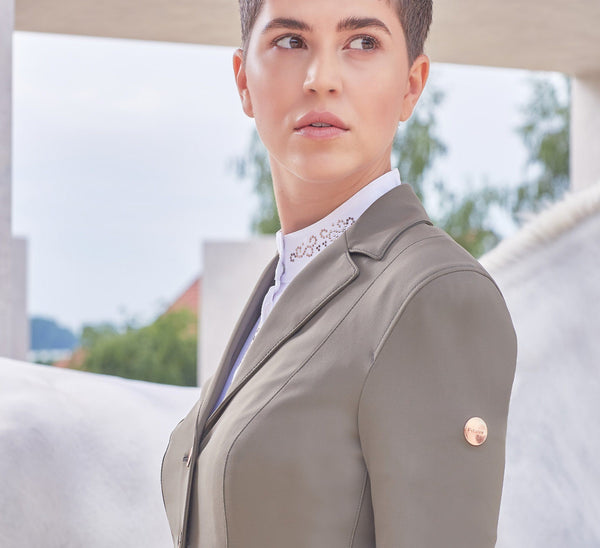 The Grand Prix's and Puissances might be postponed, but now is not the time to pause your practising!

I understand staying motivated can be tough believe me (whether it's exercising your horse or yourself!) so here are some of my top style pics of the season to keep you looking great and feeling great while you train…

Simply click on the item titles to shop!
Pikeur Juli Athleisure Full Grip Breeches 

Available in a range of great everyday colour options (and even white for when the show circuits reopen!!) in a super-trendy mid-rise fit, as opposed to the very high rise of most legging styles, this style offers unparalleled comfort. Meaning when you eventually come inside at wine o'clock, there's no need to change before your nightly netflix binge!
Pikeur Lady Long-Sleeved Base Layer

I am obsessed with this piece, the PIKEUR detailing is iconic and the fabric is so technical and comfy to wear. The lady offers the perfect level of breathable protection to keep you warm at the start of your training and then comfortable throughout. Fast forward to the end of this lockdown and this will be your go to piece to wear for lessons, camps and clinics.

Pikeur Jalma Technical T-Shirt

For warmer days this is the perfect choice (and it does seem to be heating up even here in the UK!!) The large mesh PIKEUR panel on the back of the t-shirt is perfect for increasing airflow and keeping you super cool, and the silicone emblem on the chest offers some fun and fresh detailing.

Pikeur Ginny Quilted Soft-Shell Jacket

This piece is ideal for cooler days and offers a great alternative to a heavier jacket that ends up spending more time flung over the stable door than on you. The water-resistant soft-shell fabric will protect you nicely from the wind and rain, and the quilted lightweight body panel will keep you from feeling any unwanted chill in the air, so you can focus on perfecting that square halt! This super little jacket is also so versatile making it a great investment that you can use well into the Autumn as well.

Just a little Motivation Inspiration to keep us all going!
Stay stylish and safe out there,
Henrietta