How to successfully shop the PIKEUR Winter Sale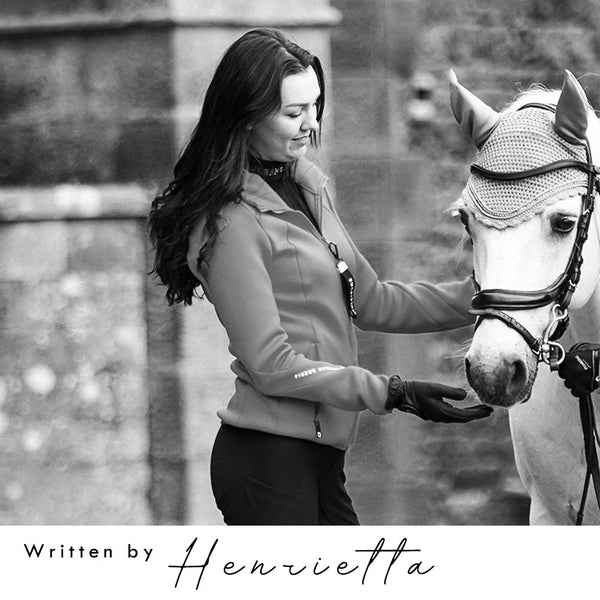 The twinkle of Christmas lights is a distant memory, and January feels as though it has one thousand days, but the lighter nights and mornings hold the promise of better things on the horizon...
If like me, you've been battling the January blues all year (see what I did there..) then you're indeed of a serious treat, and our extensive sale, has got something for everyone!
As with all January sales, it can seem a little overwhelming diving into the abyss of discounted pieces, so I'm going to share with you my top tips for making worthwhile investments that make a great contribution to your wardrobes whilst still taking full advantage of the unbelievable reductions we have available.....
Who's ready to save in style?!
Plan Ahead
As the snow begins to thaw its tempting to trick ourselves into believing that winter is never going to rear its ugly head again. But as sure as the sun will rise (hopefully brighter each day!) Winter will return. And with so many winter essentials available at amazing prices, now is actually a great time to make sure you're stocked up on everything you need to combat the cold when it comes back.
Why not finally permit yourself that super warm coat you've been eyeing up? Or bundle those breeches into your basket?!
Here are my top picks:
The gold standard for long lasting protection from inclement weather! The Isa is fully waterproof and super warm. It is ideal for teaching, spending time at the barn/ yard, or for riding with handy side zips for added comfort.
Pikeur Lucinda Corkshell Winter Breeches
Similar to the Isa, these breeches offer the very best protection thanks to the excellent cork-shell fabric, that is water and wind repellent, super warm, breathable and easy to move in. These trendy lower rise breeches have a stylish PIKEUR logo on the leg and a full grip seat panel. The perfect everyday pair for the winter months!
Shop for the transitional seasons
Like Autumn, the upcoming Spring season can be unpredictable and it never hurts to have some luxurious layers at your disposal. From gilets to fleeces to lightweight jackets, there are so many fashionable and functional items in our sale to keep you feeling comfortable and cute all year round.
Here are my top picks:
A stylish choice featuring a fitted design, I'd recommend sizing up and you have something that will fit beautifully over thin jackets and fleeces for optimum Spring (and Fall!) style.
Though termed a jacket, the Nika is actually super soft and stretchy and is great for just throwing on when it's a little chilly but you don't need a thick coat. It also has some super cut detailing and looks great paired with your perfect Pikeur breeches.
This super technical and trendy jacket is ideal for riding out in the Spring, as it is the perfect weight to offer some protection from the cold but is still very breathable so you won't get too hot! This would work equally well in the Autumn and would also be great for jogging, hiking, or just pairing with jeans for a sporty look.
Breeches Breeches Breeches
Is your breeches draw looking a little bare?! Time to restock with some stunning seasonal styles with great savings! Our Sale has plenty of great options, with many selections in stock for quick dispatch just waiting to ballet dance into your basket.
Blingy Pikeur breeches for less than £110/ $125? Yes Please! You'd have to be crazy to say no. Treat yourself to this sparkly style while stocks last.
Turn that frown upside down with some stylish McCrown! Lovers of the suede seat rejoice, this beautiful style is available in our sale and will soon be discontinued. Why not treat yourself to some limited edition luxury...
Denim Divas, this one's for you! There's no better choice than Pikeur denim breeches, they are truly so comfortable and stylish and look great on everyone. This seasonal style won't be around for long, so snap them up while you can.
You don't have to just treat yourself
I've been really surprising myself and getting organised with gifting before the 11th hour, which has meant I've been able to save some pennies too when purchasing presents. We have so many lovely accessories and smaller items our sale that won't break the bank but make lovely and thoughtful gifts.
A lovely choice that is very tasteful and guaranteed to look great with both breeches and jeans.
Pikeur Cable Knit Hat with Faux Fur Bobble     
Perfect accessories that make the perfect present! Also ideal for next Christmas if you're that organised.
We have many more amazing items in our winter sale, but hurry, everything's selling out fast and these deals are just too good to miss.
Click here to shop to PIKEUR Winter Sale
Stay safe and stylish out there,
Henrietta
x