How To Build The Perfect Winter Wardrobe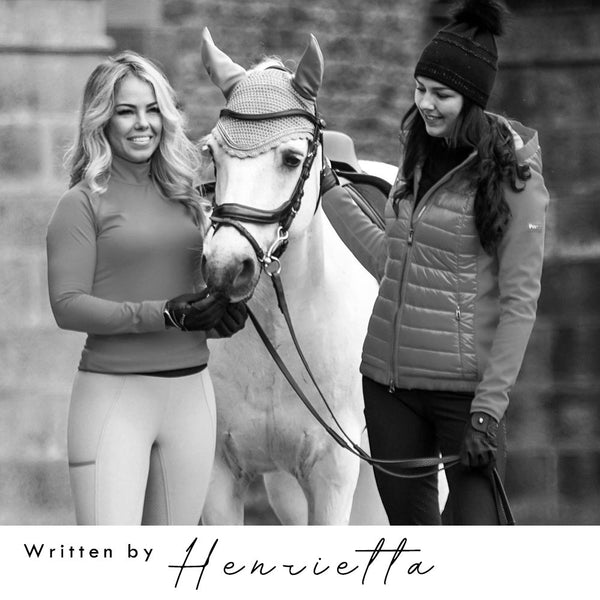 Amid the beauty of changing leaves and pumpkins, there's a chill in the air that seems to almost taunt us with the promise of colder days on the way. And as glorious as these precious fall days filled with apple picking and autumn sunshine are, John Snow said it best...winter is coming...
With a little time left before the weather truly begins to take an icy turn, now is the perfect time to prepare your wardrobe for the colder months with some sensible and stylish updates, and our step by step checklist has got you covered.
1. The beginning in the very best place to start...
The perfect winter wardrobe, is one that sets you up for cosy comfort from the minute you start to get ready, not simply when venturing outside. As important as outer layers are, the importance of a good foundation can not be overplayed. So go on, get back to basics in style with our wonderfully wintery range of new base layers and tops that are ideal for the colder weather.
A few top picks include:
Sina - a style staple from seasons gone by, which will serve you equally well during the fall and spring with its versatile cotton fabric. This stylish pull-over also looks great with jeans, so don't just banish it to the barn! Sina is your style sister all season long.
Ennie - 'Pretty in Print', in theatres now, starring you! A great first layer in cold weather, ideal for riding or schooling but also a great choice for skiing and other winter sports with its fantastic stretchy and breathable fabric
Abby (+ athleisure version) - a super wearable roll neck top with a classic design, ideal for pairing with your favourite Pikeur jacket! With a brushed fleece interior that will have feeling cute and cosy.
Norea - tis [almost] the season for sparkle! Why not take on the tinsel in a battle of bling with this gorgeous and ornately detailed first layer. And don't fear, you'll find innovative uses for this top! Our incredibly talented sponsored rider Eliza Stoddart (5* International event rider) has this to say about this wonderful top:
"I had to buy two more. One I keep for XC and use as a base layer-! It's the right colour and matches my green gloves, it's warm but not restrictive and quite a few base layers can either be tight or too hot. I keep the navy blue for a spare XC base layer but also wear it on the yard and the cornflower blue is my favourite everyday yard shirt. It's pretty but tough, and very breathable. They are made of incredibly soft material which is very comfortable."
2. Let's layer up! When temperatures plummet, a middle layer can make all the difference.
We do advise that all our winter jackets are very warm, so if you're planning a very active excursion like riding or schooling or heading out for a long hike, you may not need anything more than one layer underneath your coat of choice, although an extra layer might be helpful if you get too warm for your jacket! But if you're standing around in the cold, perhaps teaching or spectating, a bit of extra protection never goes a miss.
A few top picks include:
Niara - this stunning full zip polartec top, boasts a flattering fitted shape which also makes it ideal for fitting underneath a winter coat, and some seriously gorgeous crystal detailing on the sleeve just in case anyone didn't know a top this fabulous had to be PIKEUR.
Anna - again, a great sleek shape for layering up, not too bulky! And a really great choice if you favour a more classic look, with minimal detailing and a quintessentially Pikeur fleece fabric.
3. Time to put a cherry (and by that we mean a cosy and cute coat or jacket) on top. Your outer layer is the face you present to the world, so it's time to look your very best!
A few top picks include:
Isa Parka - the gold standard for comfort and protection this season. Featuring a premium waxed-feel outer fabric that oozes luxury and sophistication that is fully waterproof, a cosy quilted interior, side zips for riding and a detachable hood. This coat is the perfect investment which will see you comfortably through the snowy season in style for many years to come.
Mina Jacket - trendy, warm and easy to wear! What more could you want?! This is an ideal choice for riding out, and for throwing on after competing...just picturing the scarlet red paired with some crisp white Pikeur breeches is giving us all the Fall feels...
4. Acesorise, accessorise, accessorise! Think of it this way, what's the best thing about a salad? Skipping swiftly over it in the menu, and promptly ordering a burger I quite agree! Or you could say, the dressing...Caesar, Ranch, Blue Cheese, salad's only redeeming assets in my opinion. Morale of the story: sometimes it's the finishing touches that make the thing. In the winter, the importance of warming additions to your look is paramount, and our new collection (as per usual!) is sure to keep you looking cosy and cute at the same time.
A few top picks include:
Functional neck warmer - this is a particularly great choice if you prefer a cleaner style without and endless amount of faux fur and chunky knits, that will still keep you warm and protected.
Faux fur bobble hat- as functional is it is fashionable! Stay snug in style with this Pikeur staple, which also makes a wonderful Christmas present.
And there you have it ladies, the perfect Winter Wardrobe! But remember, you're never fully dressed without a smile, so for more reasons to smile, shop the full Pikeur Autumn Winter 2021 Collection online now >> Click here to view.