The Glorious Gifting Guide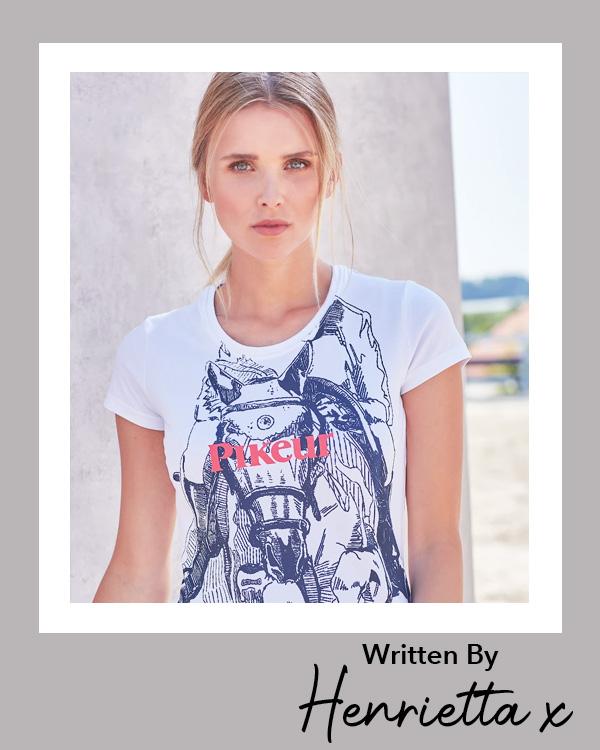 With many of us Spring/Summer babies facing the daunting prospect of an 'isolation celebration', getting gifting right has never been so important. And why limit your generosity to birthdays?! With the great seasonal offerings from Pikeur and Eskadron available to shop now, you'll be scrambling for excuses to treat your nearest and dearest.

Choosing the elusive perfect gift can be challenging, so I've created this [hopefully helpful and not exhaustive guide] in the hopes of simplifying the gargantuan task of gifting…

On a budget? Here's some great options for under £50…

The perfect gift for all equestrian enthusiasts! Whist this bag is ideal for use during competitions, it is equally useful for daily grooming and keeping all of your accessories safe and organised. Available in three exciting new colour options, this gift can be easily accessorised with the rest of the collection.

With only 500 produced across a worldwide network of retailers, this exciting limited edition tee is perfect for giving the gift of something special!
Pikeur Cotton Cap With Crystal Logo

For true Pikeur Princesses and Blingy Babes, this is the perfect choice! Featuring a large and decorative crystal PIKEUR emblem, this cap is perfect for making a style statement this Summer.
Splashing out for that special someone? Here's some of this season's most sensational selections…
A true thing of beauty and a piece I keep coming back to! This jacket has a stunningly luxurious patent-effect finish to the fabric as well as being lined with a luscious yet lightweight fill to keep you from feeling any unwanted chill in the air.
Pikeur Jonna Ladies Full Grip Breeches

This Summer's answer to the Candela Strass! True connoisseurs of Pikeur will appreciate the iconc high wast fit borrowed from the infamous Candela range, combined with the super functional full grip seat (click here to view the knee grip model) and stunning crystal detail, to create something truly special. The perfect gift for the discerning Dressage Diva
Eskadron CS20 Dralon Sweat Rug
 The most luxurious piece of the new Classic Sports Collection, this rug is both decadently decorative and fiercely functional. Emblazoned with a beautiful and bold ESKADRON emblem, perfect for throwing on after training, or for stirring up some style at a show. The perfect gift for advanced competitors and ambitious amateurs alike!
So ready, set, gift!

Stay safe and stylish,

Henrietta