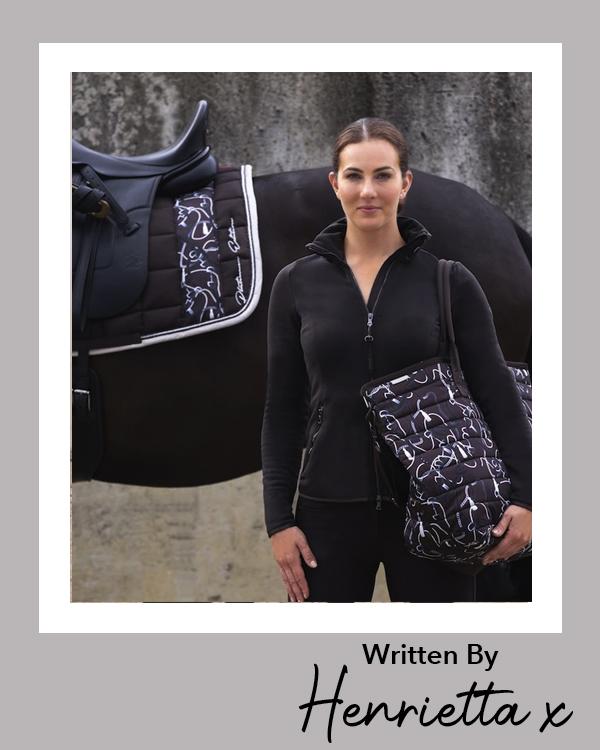 Grab your pumpkin spiced latte, favourite cosy sweater and trusty laptop, because it's time to do some fall shopping! Best bit? You won't need your mask to view this stunning new collection…
The summer may be over, the time to shine is now, because folks Platinum 2020 is finally here!! Platinum promises to provide the style icons of every annum and this year (despite the 2020 paradox…yikes!!) is no exception. As with most offerings, this collection is as extensive as it is enchanting, so lest you get lost in a maze of magnificence allow me to walk you through my top picks…
An offering of opulence... 
Already a seasonal best-seller, you don't want to miss out on arguably one of the most beautiful new pieces from this stunning collection,
the

Velvet Crystal Saddle Pad
!
Daringly decadent...  D is for Daring, it's for Decadent, and this season…it's for Dessin! The style name of your new design obsession. This pivotal print seeps its way onto not only one of the most stylish saddle pads of the season, but also a stunning sweat rug and a truly beautiful bag, click the links below for some dessin decadence!
Ingenious Innovation...
Platinum may be known for fierce fashion over functionality, but who said we had to choose!?
This year a new pad joins the ranks, the embodiment of both of these attributes, culminating in some cleverly designed class! Please welcome
the

Innopad Mesh Faux Fur

!
With a revolutionary multi-layer mesh design for maximum breathability and comfort, and a funky faux fur accents.
This ones for all you Platinum Princes and Princesses!
Stay safe and Stylish,
Henrietta x